Start enjoying your day to day without pain or discomfort
☑️ RELIEVE ARTHRITIS  - Help relieve arthritis, tendinitis, and other joint pain.

☑️ GOODBYE TO PAIN  - It ended up living with that annoying pain in hands. Our gloves are specially designed to reduce muscle and joint pain by up to 89%.
☑️ DAILY USE  - You can take them all day to be able to do any type of activity without any discomfort. Even while you sleep.
☑️ COMFORTABLE  - Lightweight and made of cotton. You won't even notice you're wearing them!
☑️ TRANSPIRABLE  - 100% breathable materials and quality. Soft on the inside and prevent sweat.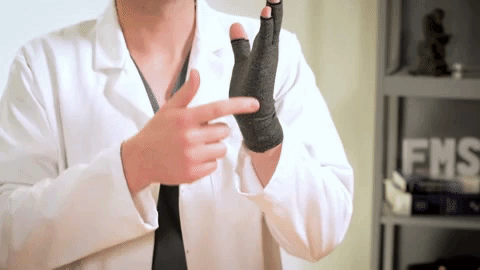 How do they work?
Relieve your pain thanks to the therapeutic compression applied by our gloves. In addition, you will improve the blood circulation of your hands.
Specifications
  �88% Cotton and 12% Spandex
  �Improve mobility
  �Reduce swelling
  �All ages
  �Unisex
What is my size?
To find out your size, measure the outline of the palm of your hand in centimeters and choose the size that best fits your measurement according to the image above.

Package includes: