Yes!You have found me,this is the original Zero-C Plush Toy Dinosaur
seen in the live SpaceX launch!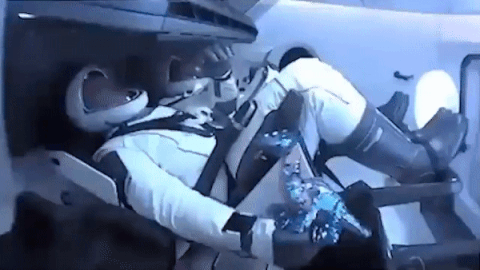 SOLD OUT EVERYWHERE!
If you are a space lover like me you know who's the Zero Gravity
Indicator Dinosaur.
The astronauts had some company on their historic flight to space this
May 30th:a stuffed dinosaur tucked into one of the seats on SpaceX's.
When the toy starts floating,it indicates to the buckled-in passengers
that theyve reached zero-g and are experiencing weightlessness.
The Story Behind this Little Dinosaur
One of the two SpaceX astronauts took the dinosaur that his little
daughter gave him as a good luck charm!