😍The Best Way to Release the Pressure😍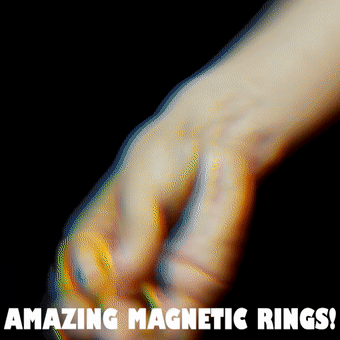 Spinners are a thing of the past with the coming of FinGears. The magnetic rings should not only calm the nerves, but also improve your skill and dexterity.
When You're Tired in the Office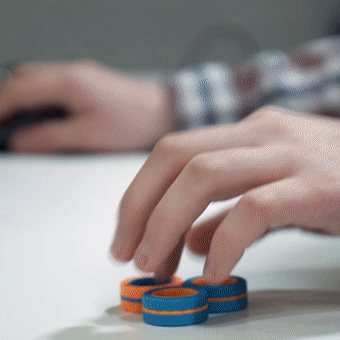 The rings are fully independent but together you can spin them around your fingers in fascinating ways. With a multi-directional spin, they become a freestyle spinner with multiple tricks and ways to use them.
Perfect Gifts for Children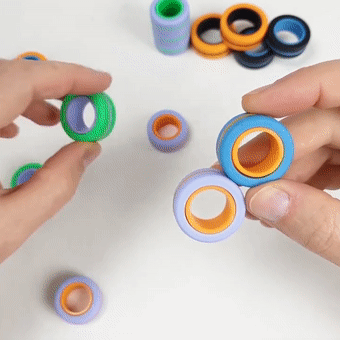 Completely Modular and Free style
Magnetic Rings

Tricks and gamers-Planetary Orbit trick, Eclipse trick, Axis Blade trick, the Katana trick, Magnetic Split trick, Tower Spin trick, Figure Eight trick ect

Anti stress
Unlimited Creativity
Multi-directional Spin
Specification:
Material: Plastic cement

Magnetic ring size: Outer ring 3.1 CM

Inner ring diameter: 1.8CM

Package size: 10X14.5CM

Package includes: 1 Set x Magnetic ring (with 3 rings)
Why Popular?
The beauty of FinGears as a fidget / gadget is that you can invent so many uses for them! Just through the natural property of magnets and the sleek spinning ring elements, you can create games and fun shapes with them.
It's a cooperative experience that unites people (and we're not just saying that, our entire office is now full of people doing stuff with the rings together!).
Magnetic Billiards - see what moves you can achieve without magnetizing your ring.