Washing Dirty Paw always be the Obstacle of Taking the dog for a Stroll, but now, Portable Paw Washer Solves your Problem.  It Removes Dirt from your dog's paw only using few minutes.
Washing dog's paw often need some helps since you may hurt you dog carelessly.  However, the Gentle Silicone Bristles of Portable Paw Washer ensures your dog Enjoys this Soft Massage Washing Process Without Getting Any Hurt.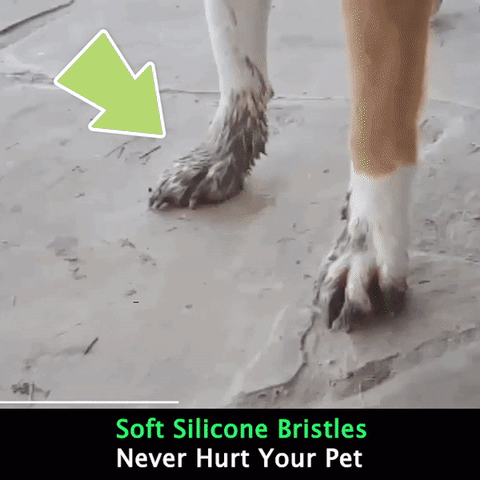 FEATURES:
Fast Washing - Just need to add a bit of water, put the dog's paw in the cleaner, twist the cup and dab the paw dry with towel or tissue.
Portable - Size is Small and Soft; Detachable
Gentle Silicone Bristles - Remove Dirt and Mud from your dog's paws Comfortably; Keep the mess in the Portable Paw Washer; BPA Free
Ideal for Active Dogs or Rainy Days - Keep the Portable Paw Washer on hand for hiking, walks, or a trip to the park and Get your Dog's Paws Clean Before Coming Back into your House.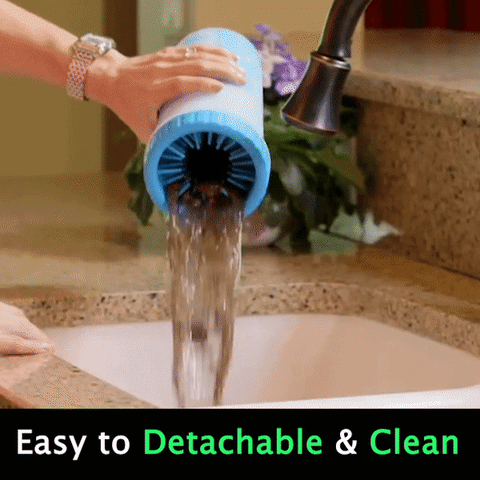 Easy to Wash After Using - Rinse the Portable Paw Washer under flow water and keep it dry for next use.
HOW TO USE:
SPECIFICATIONS:
Color - Blue / Green / Pink
Size - Small / Large
PACKAGE INCLUDES:
1 X Portable Paw Washer