ALL OF YOUR FAVORITE OLD SCHOOL GAMES…IN THE PALM OF YOUR HAND!
Play a huge selection of your favorite 8-bit games from back in the days. This console will inject nostalgic memories instantly and provide you with endless hours of fun!
�/span>568 Games in an easy to navigate menu. No repeat!

✅HDMI connect for Big Screen Play

�/span>2 Wireless controllers

�/span>Classic titles you spent hours playing when younger

�/span>Easy to transport to your friends place great for parties!
That's right, 568 Classic 8-Bit Games. Everything from the music to the block-like controllers will send you back to 1988 when 'gaming started to take place.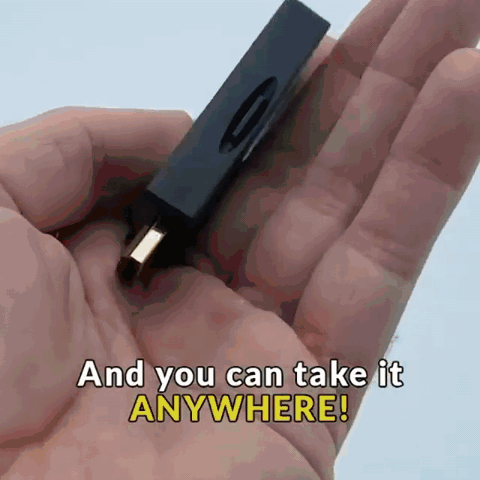 REMEMBER THESE GAMES?
🎮

 

ZELDA 1 & 2
🎮 SUPER MARIO BROS 1, 2 & 3
🎮 RC PRO AM 1, 2
🎮 BLADES OF STEEL
🎮 TYSON PUNCH OUT!
🎮 METROID
🎮 METAL GEAR
🎮 CASTLEVANIA 1 & 2
🎮 SUPER OFF-ROAD
🎮 PACMAN & MS. PACMAN
🎮 EXCITEBIKE
🎮 MEGAMAN 1-6
🎮 AND MANY MANY MORE
THE RETROHDMI CONSOLE INCLUDES :
568 Games Built-In
(2) Wireless Classic Feel Controllers
USB Cable
THESE GAMES LIVE ON…BUT THIS SALE WON'T LAST!
All the games that started the gaming generation are here!
All packed into a small HDMI stick that you can take anywhere!
Get back to the memorable games and bring your friends along for the ride with two wireless controllers!
With the Retro King Console, you can finally play classic games on your modern TV. Full crisp video and classic game selection makes this console the best on the market.
It's a simple plug and play console so you can play your favorite games at any time!
**Please note: The Retro King Console should be unplugged after use to prevent battery drainage from controllers.